Episodes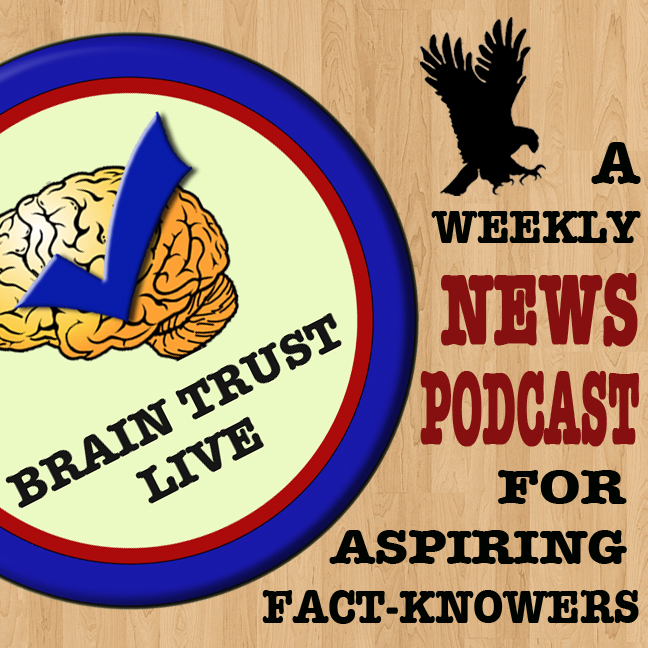 Sunday Sep 10, 2017
Sunday Sep 10, 2017
In Which We Discuss:
1. The weather endtimes cause an excess of stupid newsmen in raincoats standing in 150 mph winds.
2. Has anybody ever wondered if Donald Trump is just the last remaining Dixiecrat?
3. Trump finally hails first legislative victory and great press, and it's all thanks to Chuck and Nancy
4. Trump was, for the first time, afraid to see the court in court when it came to DACA
5. Betsy DeVos is hanging with the sexual predator set and loving it
6. Hillary Clinton: A person that is still here. Talking.
Brain Trust Live is Lila Nordstrom and Brent Thornburg's look at the week in political news. Join the millions of sirens and helicopters who love our podcast and tell your friends about BTL!  Then rate us on iTunes or find us Facebook, Twitter, Tumblr, Stitcher, or Instagram!