Episodes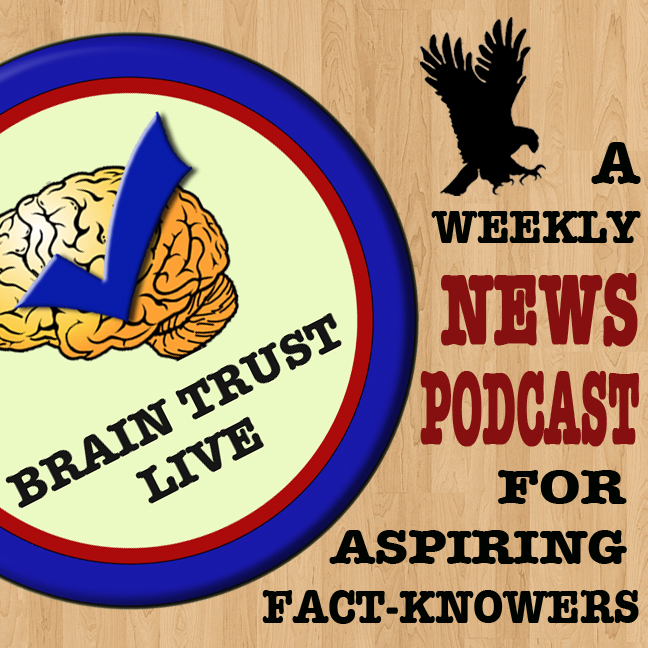 Sunday Jul 15, 2018
Sunday Jul 15, 2018
In Which We Discuss:
1. We tuned in for "Bachelorette: The SCOTUS Edition's" finale
2. Note to head-in-hands, NATO-meeting-era John Kelly: you are literally the problem here.
3. Trump gets a taste of his own medicine from royals and regular people alike
4. Dianne Feinstein can't even take a hint and now it's kind of like...sad
5. Paul Ryan apparently knows more about the destructive nature of woodchucks than his constitutional powers
Brain Trust Live is Lila Nordstrom and Brent Thornburg's look at the week in political news. Join the millions of summer breezes and thunderstorms who love our podcast and tell your friends about BTL!  Then rate us on iTunes or find us Facebook, Twitter, Tumblr, Stitcher, or Instagram!