Episodes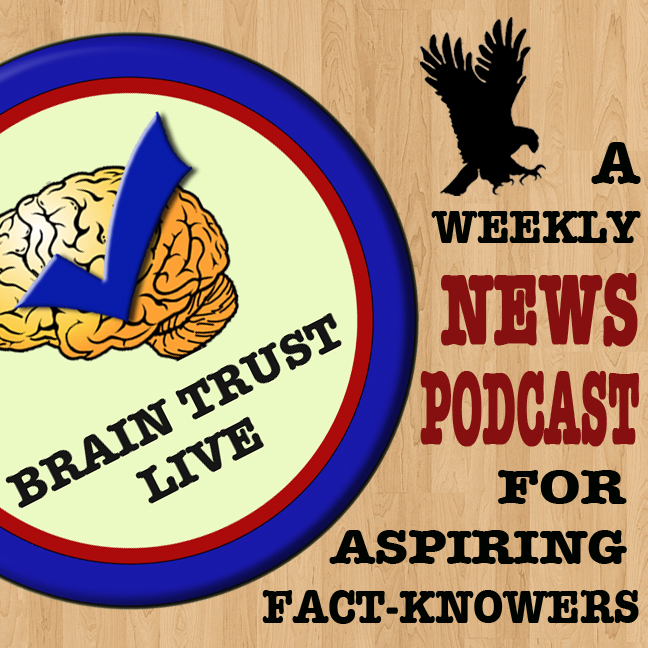 Sunday May 20, 2018
Sunday May 20, 2018
In Which We Discuss:
1. Americans are never more charmed than when a monarchy we fought a long deadly war against experiences joy
2. Still fresh out of witty comments about school shootings.  Check back with us in...a hundred years
3. Let's just start the immigration conversation from a place of agreement that all of Donald Trump's words are the wrong words
4. Sheldon Adelson's personal happiness from afar is more important that thousands of innocent lives
5. Remember when we had net neutrality and we didn't have to work so hard to save it?
6. Primary updates from the progressive trenches
Brain Trust Live is Lila Nordstrom and Brent Thornburg's look at the week in political news. Join the millions of sirens and helicopters who love our podcast and tell your friends about BTL!  Then rate us on iTunes or find us Facebook, Twitter, Tumblr, Stitcher, or Instagram!