Episodes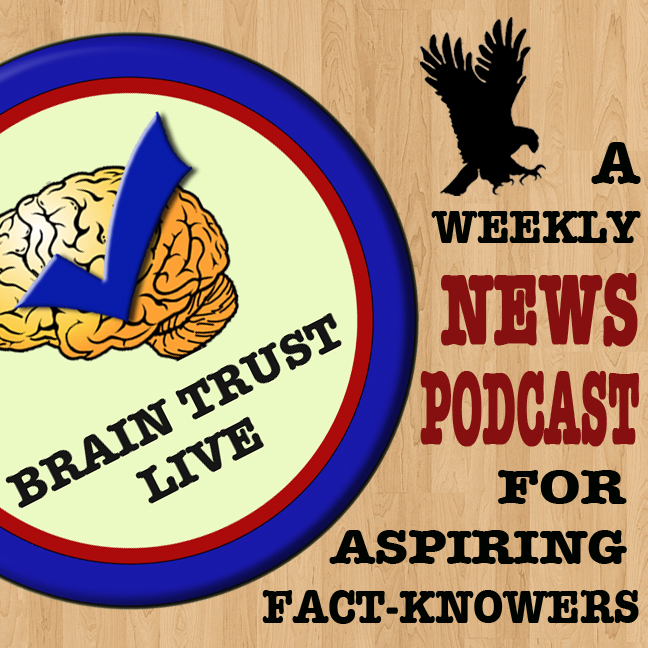 Sunday May 13, 2018
Sunday May 13, 2018
In Which We Discuss:
1. Apparently in this reality, a porn star's lawyer can outsmart the presidential legal team without breaking much of a sweat. America!
2. Still waiting with baited breath for that Big Beautiful shiny new Iran Deal.
3. Eric Schneiderman aimed to ruin Trump's life, but ruined ours instead
4. John McCain is giving us all a lesson in how to really kill at dying
5. In a surprise turn, "china people" is not a prefered term in West Virginia.  Progress?
6. Trump's least favorite thing: presidenting.  Trump's favorite thing: toys and soda.
Brain Trust Live is Lila Nordstrom and Brent Thornburg's look at the week in political news. Join the millions of sirens and helicopters who love our podcast and tell your friends about BTL!  Then rate us on iTunes or find us Facebook, Twitter, Tumblr, Stitcher, or Instagram!