Episodes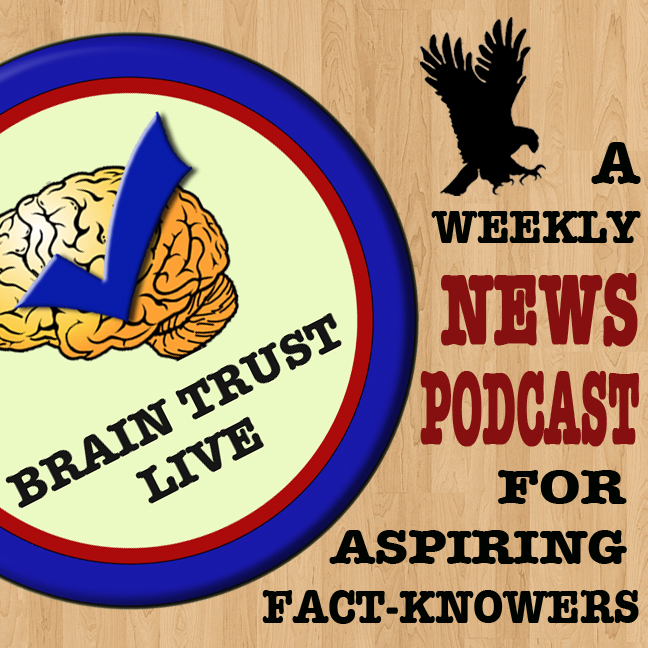 Sunday May 06, 2018
Sunday May 06, 2018
In Which We Discuss:
1. Puerto Rico is the Greece of America, and not because they both have beaches
2. Yes, America, Rudy Giuliani is an actual idiot. We weren't lying about that.
3. McCain intends to survive just long enough to get one final Trump diss in, even if that means meticulously planning his own funeral.
4. Trump's unending love for contentious confirmation hearings has led him to beg and plead with torture-lover Gina Haspel not to withdraw as CIA nominee.
5. Melania's finally announcing that her official platform is...to have a platform
Brain Trust Live is Lila Nordstrom and Brent Thornburg's look at the week in political news. Join the millions of sirens and helicopters who love our podcast and tell your friends about BTL!  Then rate us on iTunes or find us Facebook, Twitter, Tumblr, Stitcher, or Instagram!