Episodes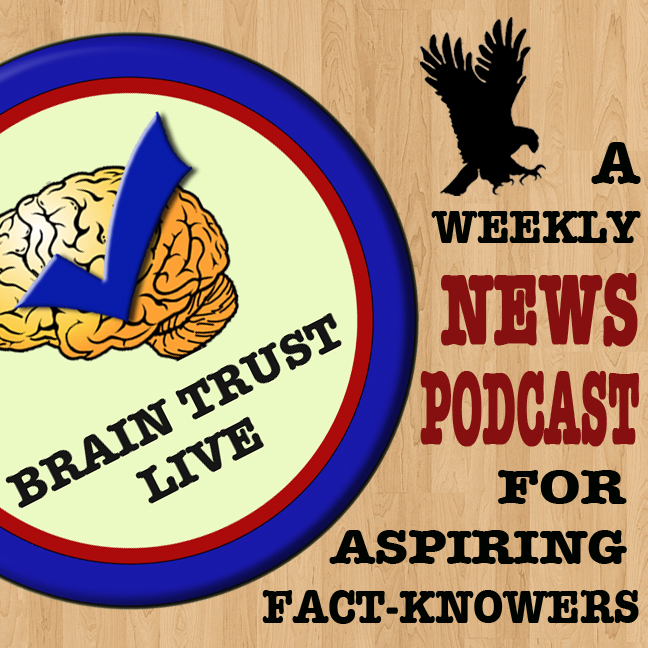 Sunday Apr 29, 2018
Sunday Apr 29, 2018
In Which We Discuss (w/ Special Guest Carla Nordstrom):
1. North and South Korea met in the middle to stare into each other's eyes and hold hands
2. The downside of approaching your female staffers about being a surrogate is that your district might lose a 16 point margin so…you know...think twice
3. Rand Paul always has 8 filibuster hours worth of convictions until he decides he doesn't have convictions anyway
4. Ronny Jackson: Don't be that guy
5. Teachers in six states now demanding basic dignity. What will they think of next?
6. Nothing gets correspondents fired up like a woman telling jokes. Not even the actual news.
Brain Trust Live is Lila Nordstrom and Brent Thornburg's look at the week in political news. Join the millions of sirens and helicopters who love our podcast and tell your friends about BTL!  Then rate us on iTunes or find us Facebook, Twitter, Tumblr, Stitcher, or Instagram!