Episodes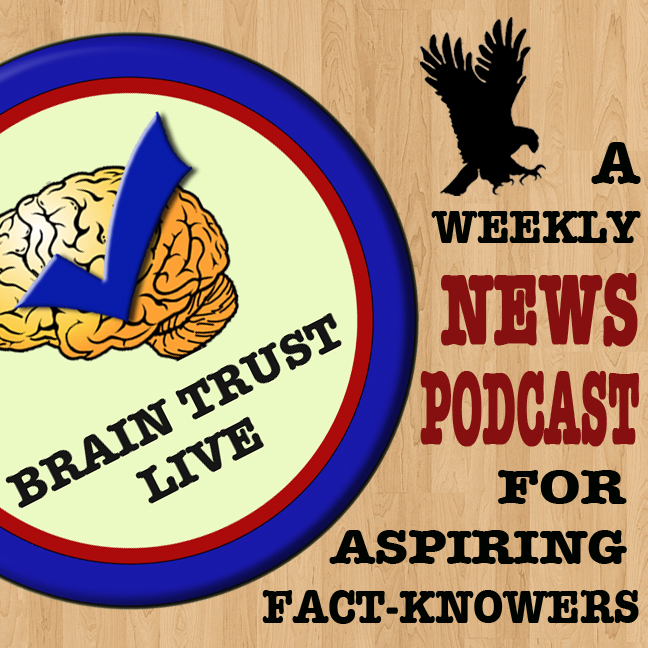 Monday Mar 26, 2018
Monday Mar 26, 2018
In Which We Discuss:
1. Daring teenagers to do anything is your funeral, a PSA from Brain Trust Live
2. "60 Minutes" gets its ratings money shot with Stormy Daniels interview
3. Your info isn't safe online. We knew it, and now we know it again.
4. H.R. McMaster is out, and the question on everyone's mind is: Will we soon be seeing a new, mustache free John Bolton?
5. Trump's new Russia investigation plan is apparently to just not worry about legal advice full stop
6. We may finally see a Biden vs. Trump matchup! No, not for a presidential election, for a no-holds-barred high school locker room brawl.
Brain Trust Live is Lila Nordstrom and Brent Thornburg's look at the week in political news. Join the millions of sirens and helicopters who love our podcast and tell your friends about BTL!  Then rate us on iTunes or find us Facebook, Twitter, Tumblr, Stitcher, or Instagram!