Episodes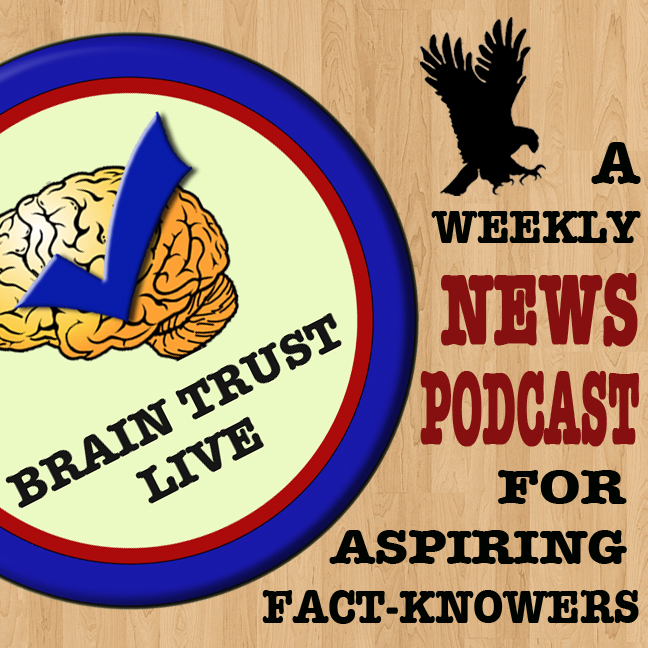 Tuesday Mar 13, 2018
Tuesday Mar 13, 2018
In Which We Discuss:
1. Today in weird Trumpisms, Rex Tillerson "got a Tweet" and now the Kochs control the entire world
2. It's better to just go ahead and double down on your random non-sequitur rant, right?
3. After a brutal two week stretch, nobody is left in the White House except the second tier idiots
4. The GOP has solved the Russia crisis by denying its existence so...more exciting elections to come?
5. Betsy Devos cannot remember if she knows what a school is, but she has heard of choice and she's for it
6. Is Jeff Flake going to be our next president?
Brain Trust Live is Lila Nordstrom and Brent Thornburg's look at the week in political news. Join the millions of sirens and helicopters who love our podcast and tell your friends about BTL!  Then rate us on iTunes or find us Facebook, Twitter, Tumblr, Stitcher, or Instagram!