Episodes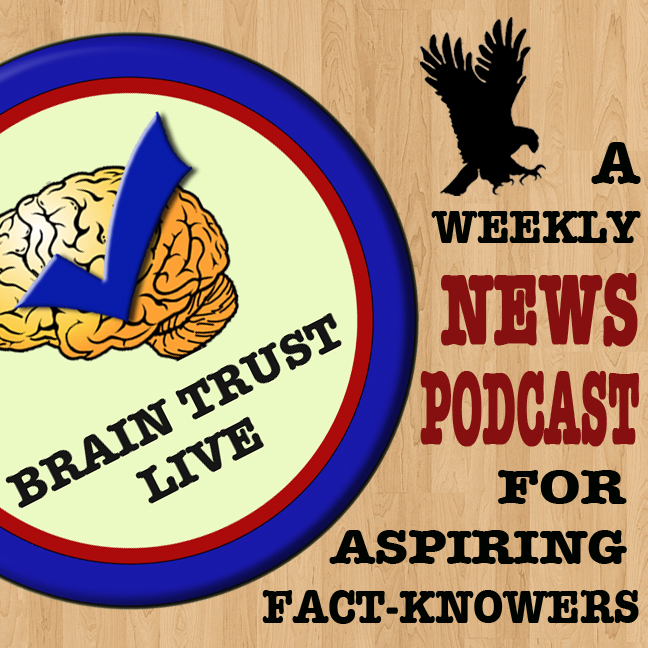 Sunday Feb 25, 2018
Sunday Feb 25, 2018
In Which We Discuss:
1. Random hip hop singers claim they too could have turned the lights on in Puerto Rico faster than the US government (we believe them)
2. If there's one thing we've ever agreed with Trump on, it's that the Dem memo is, in fact, too long.
3. Can we hand Donald Trump a cheat sheet for other natural human responses to events and things
4. Democrats become their own predators in the California jungle primaries
5. CPAC just out CPACed itself and is now an existential joke about nothing
6. Our final week of painstaking sports coverage. We're so relieved (and also devastated)!
Brain Trust Live is Lila Nordstrom and Brent Thornburg's look at the week in political news. Join the millions of sirens and helicopters who love our podcast and tell your friends about BTL!  Then rate us on iTunes or find us Facebook, Twitter, Tumblr, Stitcher, or Instagram!