Episodes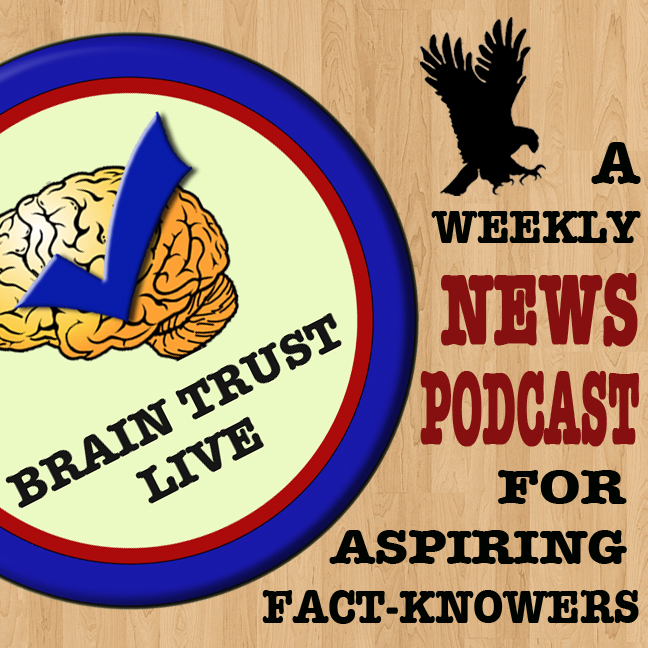 Monday Feb 19, 2018
Monday Feb 19, 2018
In Which We Discuss:
1. Puerto Rico is being held hostage by...a public utility?
2. Florida teens are sick of living under the tyranny of Florida adults, which is fair
3. Trump refuses to shake his groove thang in honor of Parkland victims
4. After a new round of Russia indictments, Trump is angry at everybody, including Oprah
5. Mitt Romney is running to be the Democratic undersecretary of the Republican Party
6. We are now invested in cross-country skiing. Deal with that.
Brain Trust Live is Lila Nordstrom and Brent Thornburg's look at the week in political news. Join the millions of sirens and helicopters who love our podcast and tell your friends about BTL!  Then rate us on iTunes or find us Facebook, Twitter, Tumblr, Stitcher, or Instagram!