Episodes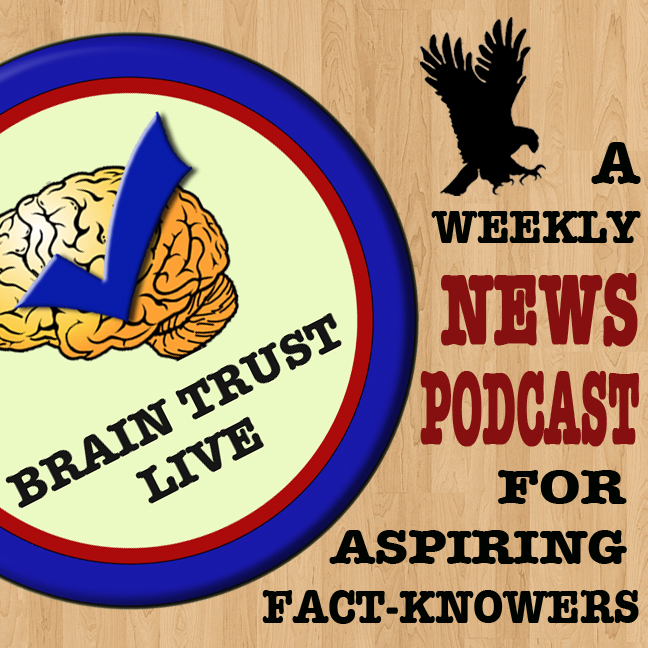 Sunday Jan 14, 2018
Sunday Jan 14, 2018
In Which We Discuss:
1. Is it better to be a shithole or an asshole or is it, in fact, the same? An in depth discussion.
2. Hawaii experienced WWIII alone this week thanks to men with buttons
3. Kentucky's newest money-saving endeavor is literally just to kill poor people
4. Two convicted felons announced runs for US senate this week!
5. Even with his cool sunglasses, Joe Biden still wants you to get off his lawn
6. Some legal advice for the next Stormy Daniels. Because there will be one.
Brain Trust Live is Lila Nordstrom and Brent Thornburg's look at the week in political news. Join the millions of sirens and helicopters who love our podcast and tell your friends about BTL!  Then rate us on iTunes or find us Facebook, Twitter, Tumblr, Stitcher, or Instagram!