Episodes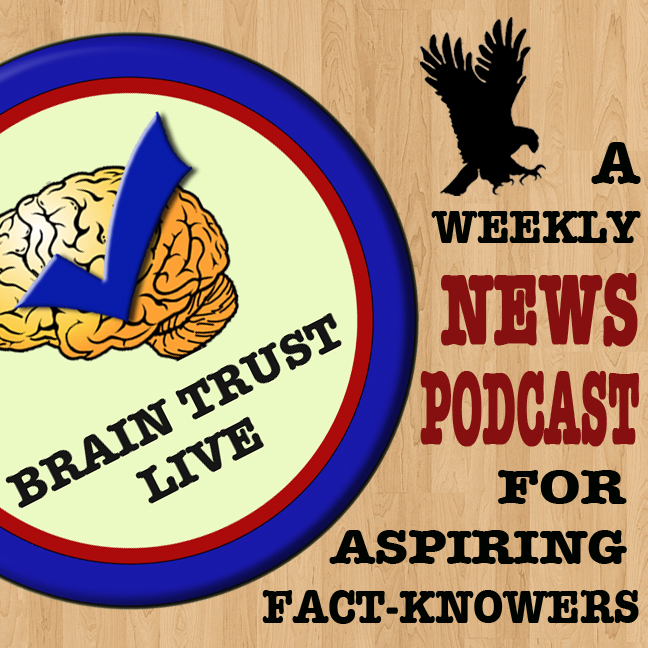 Sunday Dec 17, 2017
Sunday Dec 17, 2017
In Which We Discuss:
1. Alabamians proved they are only 50% outright monsters
2. Net Neutrality is dead, much like the free flow of information is about to be
3. The tax bill is finally solving some vital problems for the oft-ignored zillionaire set
4. In Paul Ryan's dystopia, corporations are people and people are cattle and cattle should start having more children to feed the corporations
5. Donald Trump thinks we believe he could ever land Kirsten Gillibrand in a million years
6. Omorosa can't stop, wont stop being fired
Brain Trust Live is Lila Nordstrom and Brent Thornburg's look at the week in political news. Join the millions of sirens and helicopters who love our podcast and tell your friends about BTL!  Then rate us on iTunes or find us Facebook, Twitter, Tumblr, Stitcher, or Instagram!