Episodes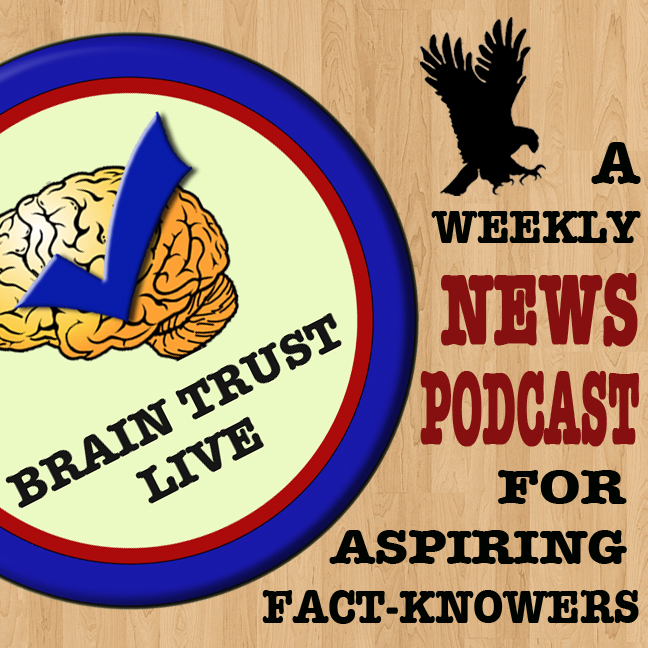 Sunday Nov 05, 2017
Sunday Nov 05, 2017
In Which We Discuss:
1. TOMORROW IS ELECTION DAY. Elections!
2. Donna Brazile's explosive new book details shocking revelations literally every Sanders supporter knew from just being alive
3. GOP tax bill proves that the only group more important to the GOP than the top 1% is the unborn
4. Climate change is real! Donald Trump says so
5. New attacks between Bush and Trump in the ongoing race to be 2nd worst president
6. Rand Paul thwarts first real Bowling Green Massacre with his ribs
Brain Trust Live is Lila Nordstrom and Brent Thornburg's look at the week in political news. Join the millions of barking dogs and sirens who love our podcast and tell your friends about BTL!  Then rate us on iTunes or find us Facebook, Twitter, Tumblr, Stitcher, or Instagram!