Episodes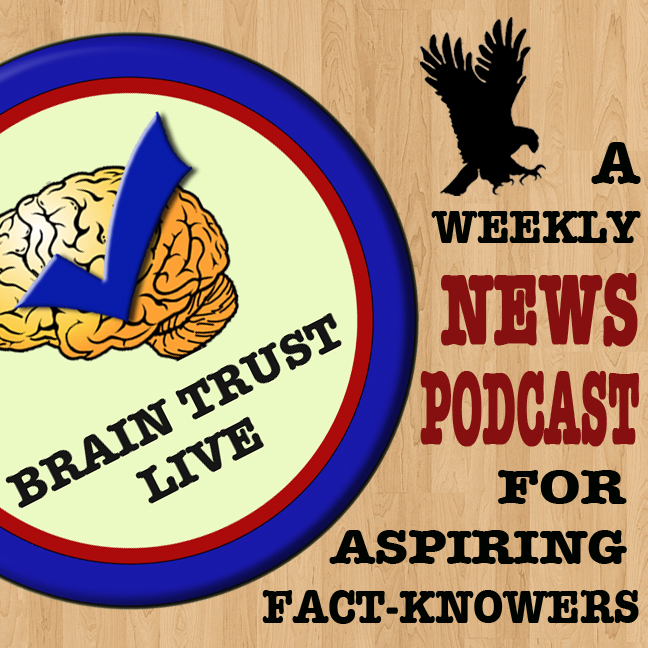 Sunday Oct 08, 2017
Sunday Oct 08, 2017
In Which We Discuss:
1. Coastal liberal elites everywhere furious about this week's education in horrifying and bizarre gun accessories
2. Trump, clearly studying the elements of story, now focused heavily on the art of tragic foreshadowing
3. Donald Trump: grabber of pussies and pussy healthcare
4. West Hollywood mayor John Heilman stops by because WeHo is just that kind of friendly and adorable small town
5. Old timey sounding geopolitical battles are playing out in real time in Catalonia
6. Donald Trump has the best feuds. There is nobody with better feuds than Donald Trump.
Brain Trust Live is Lila Nordstrom and Brent Thornburg's look at the week in political news. Join the millions of barking dogs and sirens who love our podcast and tell your friends about BTL!  Then rate us on iTunes or find us Facebook, Twitter, Tumblr, Stitcher, or Instagram!