Episodes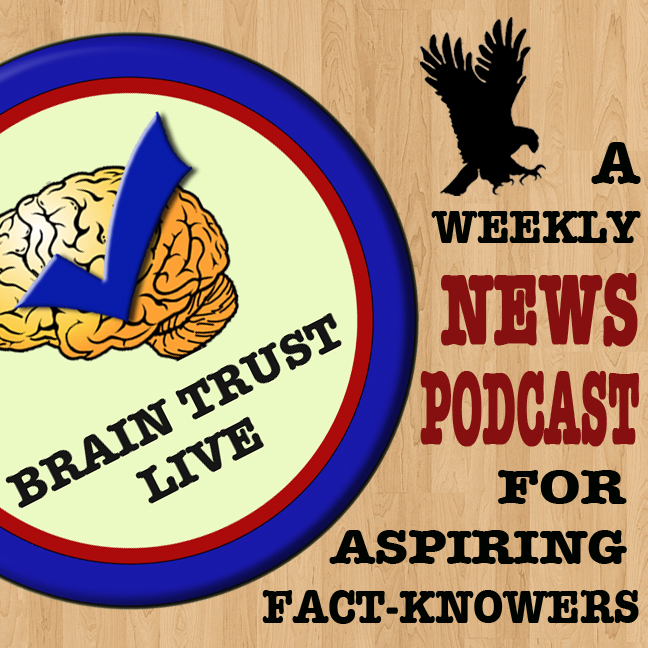 Monday Sep 04, 2017
Monday Sep 04, 2017
In Which We Discuss:
1. Having failed at ramming healthcare reform down our throats, Trump sets his eyes on an equally unpopular and cruel repeal - DACA
2. Trump now using the famous divide and piss off our allies strategy in Korea showdown
3. Hurricane Harvey. What. A. Mess.
4. Congress and the Budget. What. A. Mess.
5. Have you heard the one about the enormous floods in Asia that have killed thousands? No?
6. Kamala Harris announces candidacy for president in 2020 via single-payer endorsement
Brain Trust Live is Lila Nordstrom and Brent Thornburg's look at the week in political news. Join the millions of sirens and helicopters who love our podcast and tell your friends about BTL!  Then rate us on iTunes or find us Facebook, Twitter, Tumblr, Stitcher, or Instagram!