Episodes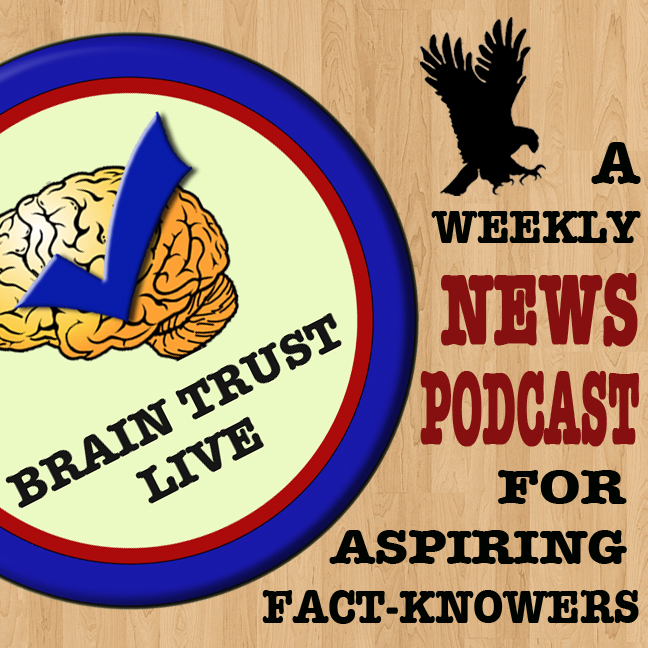 Sunday May 14, 2017
Sunday May 14, 2017
In Which We Discuss:
1. Comey firing was not, as it turns out, an elaborate prank on him, but it was certainly an elaborate prank on America
2. Sally Yates "states the obvious' in her Senate hearings because she's the only one who will admit the obvious
3. After seeing how much America loved having their healthcare taken away, GOP is moving to cut even more programs Americans depend on
4. Trump plans first trip as president to the only vacation destination tackier than Mar-A Lago, Saudi Arabia's royal palace
5. It's 2017 and white nationalists still bring torches to their rallies
6. If there's one person America needs in 2020 after this administration, it's someone nicknamed "The Rock"
Brain Trust Live is Lila Nordstrom and Brent Thornburg's look at the week in political news. Join the millions of sirens and helecopters who love our podcast and tell your friends about BTL!  Then rate us on iTunes or find us Facebook, Twitter, Tumblr, Stitcher, or Instagram!