Episodes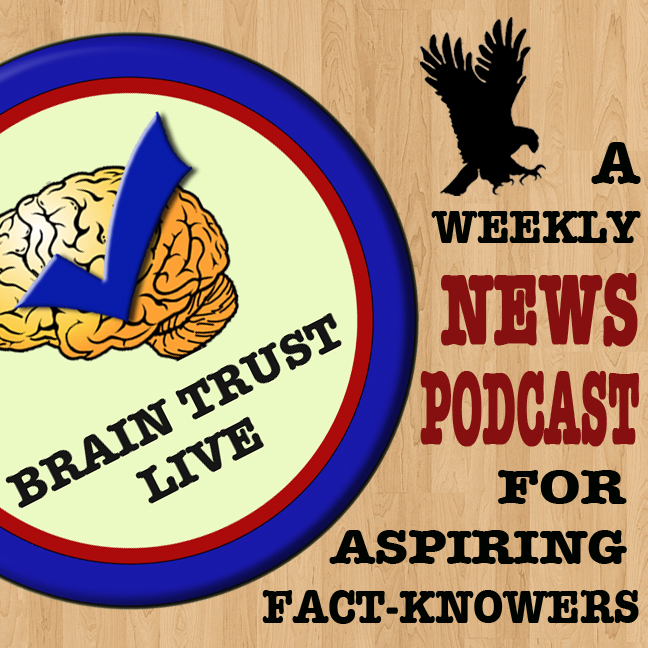 Monday Apr 10, 2017
Monday Apr 10, 2017
In Which We Discuss:
1. Senate Gorsuch showdown leads us to wonder: To what degree has civilization always been just hanging on by a tiny thread?
2. Even experts don't seem to know if we're at war with Syria.
3. Trailer for White House Purge: Part 1 is finally released
4. It's round 2 and Republicans are still not eager to replace Obamacare with their now-revised shamy plan.
5. Very little intelligence is available on the House Intelligence Committee, even in Nunes' absence.
6. Bernie sanders is taking a national tour like a literal rock star
7. Michele Bachmann, an irrelevant person who is no longer serving in office, still can't stop explaining it all
Brain Trust Live is Lila Nordstrom and Brent Thornburg's look at the week in political news. Join the millions of helecopters who love our podcast and tell your friends about BTL!  Then rate us on iTunes or find us Facebook, Twitter, Tumblr, Stitcher, or Instagram!