Episodes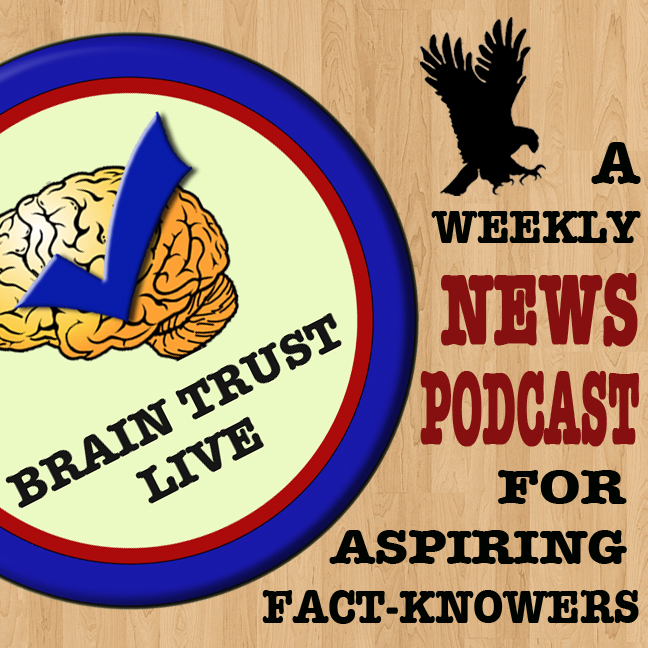 Sunday Mar 26, 2017
Sunday Mar 26, 2017
In Which We Discuss:
1. AHCA is revised to address the real problems: obscure upstate New York tax issues
2. Trump surrogates decry that "Washington Won" in the AHCA battle. Still don't seem to understand they're in it.
3. Sanders and friends hope that if we can say "Single Payer," we can dream it
4. Next up in "things nobody wants the Republicans to do": large corporate tax cuts
5. Congressman Nunes is the most confusing person in Washington this week
6. Internet privacy: A thing we don't have
Brain Trust Live is Lila Nordstrom and Brent Thornburg's look at the week in political news. Join the millions of helecopters who love our podcast and tell your friends about BTL!  Then rate us on iTunes or find us Facebook, Twitter, Tumblr, Stitcher, or Instagram!