Episodes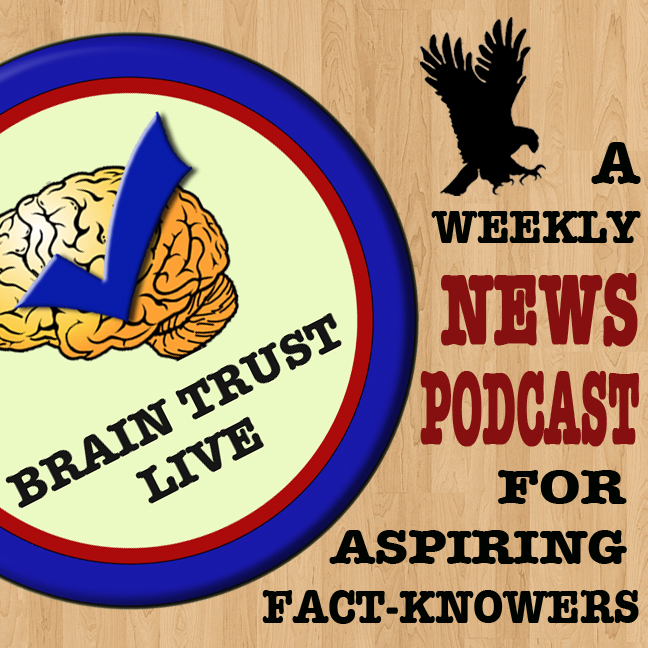 Wednesday Jan 04, 2017
Wednesday Jan 04, 2017
 In Which We Discuss:
1. A not nearly embarrassed enough new Congress was sworn in today, so add those new reps to your speed dial. 
2. Congress's plan to erase their own oversight is praised by The Donald, then thwarted by The Donald, then mocked by the American people, then...praised by the Donald.  A day in Trump's news cycle.
3. A Trump cabinet update: it only gets worse
4. Media continuing to give president-elect credit for business deals he's not involved in
5. Schumer's Trump resistance plan: work with your captors
6. Donald Trump rings in the New Year with mobster and convicted felon "Joey No Socks," which is just so perfect
Brain Trust Live is Lila Nordstrom and Brent Thornburg's look at the week in political news. Join the millions of manic revelers who love our podcast and tell your friends about BTL!  Then rate us on iTunes or find us Facebook, Twitter, Tumblr, Stitcher, or Instagram!