Episodes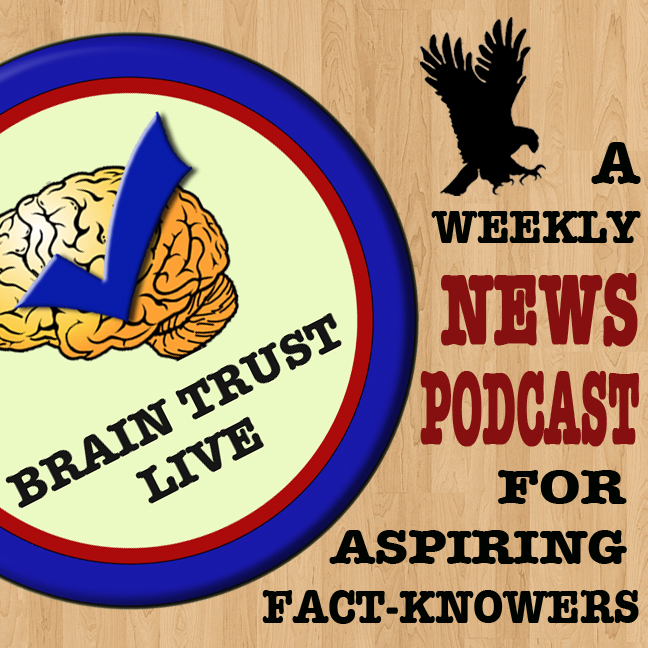 Monday Dec 12, 2016
Monday Dec 12, 2016
 In Which We Discuss:
1. Russian hackers could have warned us they were fixing the election before we waited 90 minutes to vote.  Selfish.
2. Donald Trump leaves no stone unturned in search for least competent cabinet in history
3. Pop Quiz!  Which of the following is a human invention and completely imaginary: a. Climate change b. The value of a dollar
4. Every minute that passes on earth is a minute in which Donald Trump's Carrier deal gets less impressive
5. Labor endorses in the DNC dogfight that decides whether or not we have a party anymore
6. Move over guacamole!  There is, apparently, one Texan food that Ted Cruz enjoys, and now you'll never be able to again.
Brain Trust Live is Lila Nordstrom and Brent Thornburg's look at the week in political news. Join the millions of circling helicopters who love our podcast and tell your friends about BTL!  Then rate us on iTunes or find us Facebook, Twitter, Tumblr, Stitcher, or Instagram!