Episodes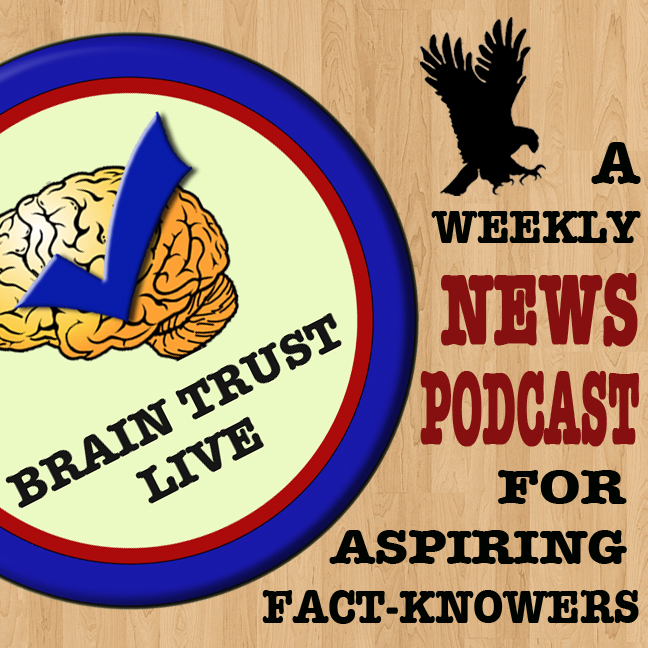 Sunday Nov 20, 2016
Sunday Nov 20, 2016
In Which We Discuss:
1. So far the only thing Trump has accomplished in his transition is firing the few people who knew what was going on
2. Trump's cabinet picks begin with a man too racist to get approved under Reagan and end with an list of every nightmare human being in America
3. Update: Trump's first 100 days infrastructure plan may just be bills that have already passed and proposals he campaigned against
4. Settling a lawsuit for $25 million dollars is not what you do just because "don't have time," it's what you do because you don't have a case
5. Guys, Mike Pence deserved to be booed, because seriously, how long does a man have to run for VP before he decides to get comp seats to Hamilton?
6. Democrats, in making attempt to be more inclusive, expand their leadership team to include...everyone
Brain Trust Live is Lila Nordstrom and Brent Thornburg's look at the week in political news. Join the millions of circling helicopters who love our podcast and tell your friends about BTL!  Then rate us on iTunes or find us Facebook, Twitter, Tumblr, Stitcher, or Instagram!