Episodes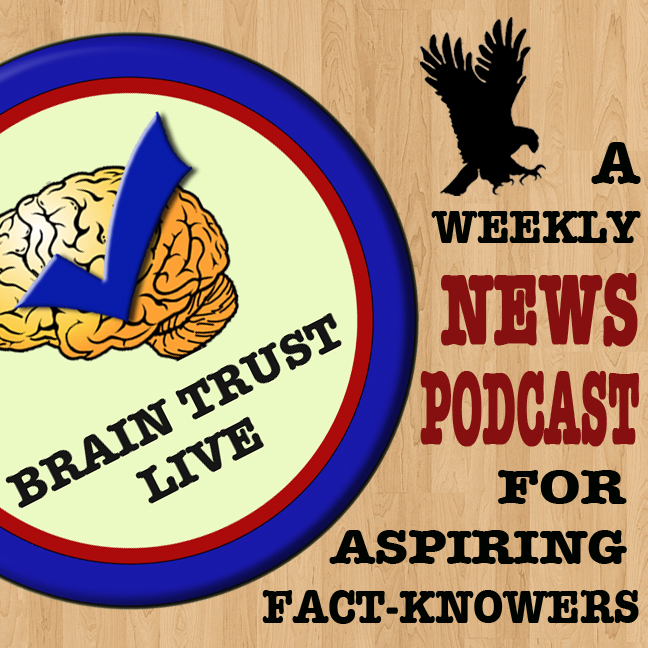 Sunday Aug 18, 2013
Sunday Aug 18, 2013
In Which We Discuss:
1. Some serious shit's going down in Egypt.  No one knows what to do.
2. North Carolina certain that putting a halt to all voting will put a stop to their invisible voter fraud epidemic
3. Economics expert Kevin McDonald explains money to us like we're toddlers
4. State Fair updates, from butter cows to rodeo clowns
5. Steve King on round three of defending his racism and still not sorry
6. Bill Clinton doing a worse job of controlling his foundation than he did of the entire country
7. Bob Filner will literally sexually harass your great grandmother
8. Creationist author gives us the reason we've needed to re-up our dragon insurance
We're on Instagram!  Think of the excitement!  Look us up at "braintrustlive," andas always, check us out on Twitter (@braintrustlive) and Facebook pages throughout the week for links, musings and more!