Episodes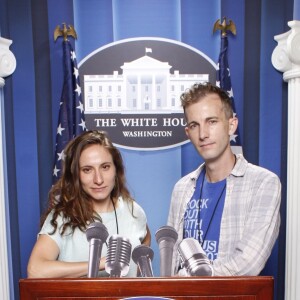 Monday Sep 11, 2023
Monday Sep 11, 2023
In Which We Discuss:
1. Jeremy Payne from Catalyst California is here to explain how we can reform the LA city council
2. Joe Biden is being beaten by a wax figure in the latest 2024 polls
3. Democratic brains fell into a wormhole this week
4. Read the room, Nancy!
5. New Mexico experiments with a new gun control tactic: Actually trying something
Find out more about efforts to reform the LA City Council: www.ourla.org
Brain Trust Live is Lila Nordstrom and Brent Thornburg's look at the week in electoral and political news. Join the millions of falling phones, sirens, helicopters, barking dogs, and computer beeps who love our podcast and tell your friends about BTL!  Then rate us on iTunes or find us Facebook, Twitter, Tumblr, Stitcher, or Instagram!
And, as always, you can buy and review Lila's book here: Some Kids Left Behind.
Plus, subscribe to Lila's new podcast, What Can I Do, wherever you get your podcasts!