Episodes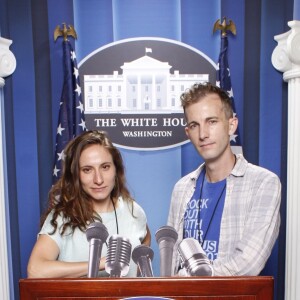 Sunday Aug 01, 2021
Sunday Aug 01, 2021
In Which We Discuss:
1. The Olympics: A time for TikTok videos of athletes jumping on cardboard beds
2. Infrastructure: A time for...disagreement with Krysten Sinema
3. Joe Biden sides with Brett Kavanaugh on whether you should have a roof over your head
4. The CA recall election is so close they had to call Liz Warren in to do commercials
5. The Nina Turner / Shontel Brown election is so close they had to call everybody else to do commercials
6. Sarah Palin and God are threatening a run for senate in Alaska
Get a vaccine so you too can record a podcast in the same room as your co-host!
Brain Trust Live is (still) Lila Nordstrom and Brent Thornburg's look at the week in electoral and political news. Join the millions of quarantiners, sirens, helicopters, barking dogs, and computer beeps who love our podcast and tell your friends about BTL!  Then rate us on iTunes or find us Facebook, Twitter, Tumblr, Stitcher, or Instagram!