Episodes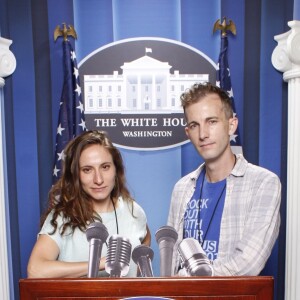 Sunday Jul 17, 2022
Sunday Jul 17, 2022
In Which We Discuss:
1. The West Wing fight, brought to you by Overstock.com
2. The next January 6th hearings are PRIMETIME, which means speculation, drama, and the most primetime of gossiping!
3. John Bolton, the mustache, the weasel, the man, is the master of the self-own
4. Joe Biden checks in with his fraternity bros in Saudi Arabia
5. We're going to lose Congress for literally no reason whatsoever
6. Joe Manchin and the truth: A Trumpian tale
Brain Trust Live is Lila Nordstrom and Brent Thornburg's look at the week in electoral and political news. Join the millions of quarantiners, sirens, helicopters, barking dogs, and computer beeps who love our podcast and tell your friends about BTL!  Then rate us on iTunes or find us Facebook, Twitter, Tumblr, Stitcher, or Instagram!
And, as always, you can buy and review Lila's book here: Some Kids Left Behind