Episodes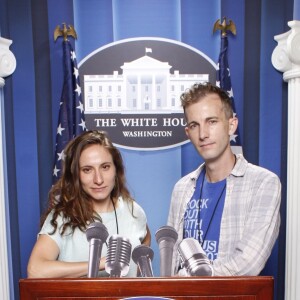 Tuesday Jul 13, 2021
Tuesday Jul 13, 2021
This week on the podcast...we're blindly reacting to news headlines because we didn't do our homework. Hold onto your hats!
Get a vaccine so you too can record a podcast in the same room as your co-host!
Brain Trust Live is (still) Lila Nordstrom and Brent Thornburg's look at the week in electoral and political news. Join the millions of quarantiners, sirens, helicopters, barking dogs, and computer beeps who love our podcast and tell your friends about BTL!  Then rate us on iTunes or find us Facebook, Twitter, Tumblr, Stitcher, or Instagram!