Episodes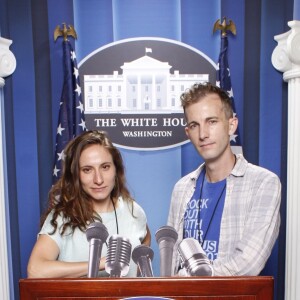 Monday May 09, 2022
Monday May 09, 2022
In Which We Discuss:
1. It's time to try to dream as big as Republicans.
2. Also, If you're in line to protest at the homes of the SCOTUS judges, stay in line!
3. When Jen Psaki and Bill Kristol give you life advice, do the opposite.
4. If you're going to pursue student loan forgiveness, try actually forgiving some loans.
BUT most importantly, you can do more than vote. Burn it down! Become ungovernable!
Brain Trust Live is Lila Nordstrom and Brent Thornburg's look at the week in electoral and political news. Join the millions of quarantiners, sirens, helicopters, barking dogs, and computer beeps who love our podcast and tell your friends about BTL!  Then rate us on iTunes or find us Facebook, Twitter, Tumblr, Stitcher, or Instagram!
And, as always, you can buy and review Lila's book here: Some Kids Left Behind