Episodes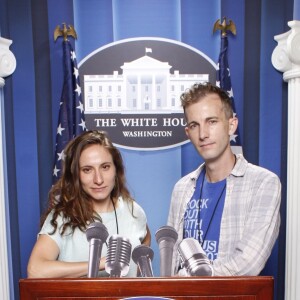 Sunday May 22, 2022
Sunday May 22, 2022
In Which We Discuss:
1. Free ballot guides! Free ballot guides! DM us on Twitter if you want our free LA ballot guide!
2. There's nothing like the sweet taste of learning that PA hates Connor Lamb as much as non-PA does.
3. Big primaries are coming up on Tuesday, including Cuellar/Cisneros.
4. NY's new maps have led to Manhattan chaos!
5. Eric Adams claims he's not thinking of running for president, but he's also lying about living in NJ so do with that what you will.
6. Let them eat formula! But, like, really. Let them. Babies need food.
Brain Trust Live is Lila Nordstrom and Brent Thornburg's look at the week in electoral and political news. Join the millions of quarantiners, sirens, helicopters, barking dogs, and computer beeps who love our podcast and tell your friends about BTL!  Then rate us on iTunes or find us Facebook, Twitter, Tumblr, Stitcher, or Instagram!
And, as always, you can buy and review Lila's book here: Some Kids Left Behind