Episodes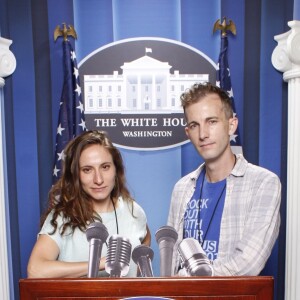 Sunday May 21, 2023
Sunday May 21, 2023
In Which We Discuss:
1. It's Weekend at Bernie's in the Senate. Either know or don't know!
2. Regardless of what you've heard, both parties love the debt ceiling.
3. Figure Skater Sarah Hughes is looking for a second upset win, this time in NY-4.
4. Tim Scott, longtime presidential explorer, files his papers.
5. DeSantis blowback begins as voters get their first taste of his awkward laugh.
6. What happens in the water is ocean business. Leave it alone.
Brain Trust Live is Lila Nordstrom and Brent Thornburg's look at the week in electoral and political news. Join the millions of falling phones, sirens, helicopters, barking dogs, and computer beeps who love our podcast and tell your friends about BTL!  Then rate us on iTunes or find us Facebook, Twitter, Tumblr, Stitcher, or Instagram!
And, as always, you can buy and review Lila's book here: Some Kids Left Behind.
Plus, subscribe to Lila's new podcast, What Can I Do, wherever you get your podcasts!