Episodes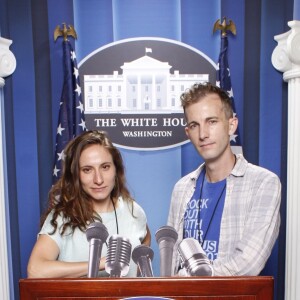 Sunday May 15, 2022
Sunday May 15, 2022
In Which We Discuss:
1. Protests should feel more like protests and less like guitar circles: A graduate thesis from Brain Trust Live.
2. Somehow Donald Trump missed the opportunity to endorse a pro-rape candidate in the PA primaries, and that seems like an oversight.
3. There's nobody to vote FOR on the LA mayoral ballot, just people to vote against.
4. Biden had a prime stupidity week, but at least the deficit is going down.
5. Baby formula: Let's find some.
6. Student Loans: Let's cancel some.
Brain Trust Live is Lila Nordstrom and Brent Thornburg's look at the week in electoral and political news. Join the millions of quarantiners, sirens, helicopters, barking dogs, and computer beeps who love our podcast and tell your friends about BTL!  Then rate us on iTunes or find us Facebook, Twitter, Tumblr, Stitcher, or Instagram!
And, as always, you can buy and review Lila's book here: Some Kids Left Behind