Episodes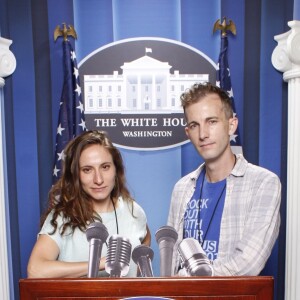 Sunday Apr 02, 2023
Sunday Apr 02, 2023
In Which We Discuss:
1. You Guys! Where on earth is Mitch McConnell and is he still actually on earth?
2. Trump will have to be brought down by the very people who brought him to us: New Yorkers
3. Chris Christie harkens back to the heady days of his undercard debate glory
4. Joe Manchin and Joe Lieberman: Why didn't we see the parallels sooner?
5. Ron DeSantis takes on the real government of Florida - Disney - and loses
6. Federal government picks an arbitrary end date to a pandemic that's still very much ongoing
Brain Trust Live is Lila Nordstrom and Brent Thornburg's look at the week in electoral and political news. Join the millions of falling phones, sirens, helicopters, barking dogs, and computer beeps who love our podcast and tell your friends about BTL!  Then rate us on iTunes or find us Facebook, Twitter, Tumblr, Stitcher, or Instagram!
And, as always, you can buy and review Lila's book here: Some Kids Left Behind.
Plus, subscribe to Lila's new podcast, What Can I Do, wherever you get your podcasts!