Episodes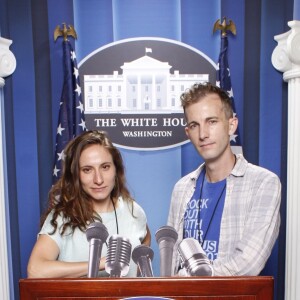 Sunday Apr 09, 2023
Sunday Apr 09, 2023
In Which We Discuss:
1. It's Easter, which can only mean that our Easter Spectacular Episode is finally here!
2. Somehow Donald Trump being indicted was only the third most important news story by the end of Tuesday.
3. Bernie Sanders and James Clyburn win together for the first time.
4. Even Ann Coulter is wondering if the right has lost touch on abortion.
5. It might be a weird week to ask this, but is the conservative movement doomed?
6. The Tennessee legislature was so heinous this week that Instagram briefly became a pro-Gen Z platform. 
Brain Trust Live is Lila Nordstrom and Brent Thornburg's look at the week in electoral and political news. Join the millions of falling phones, sirens, helicopters, barking dogs, and computer beeps who love our podcast and tell your friends about BTL!  Then rate us on iTunes or find us Facebook, Twitter, Tumblr, Stitcher, or Instagram!
And, as always, you can buy and review Lila's book here: Some Kids Left Behind.
Plus, subscribe to Lila's new podcast, What Can I Do, wherever you get your podcasts!