Episodes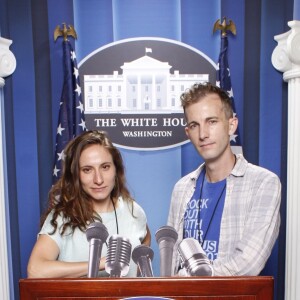 Sunday Mar 05, 2023
Sunday Mar 05, 2023
In Which We Discuss:
1. Somebody forgot to tell Larry Hogan about the pre-exploratory phase of launching an exploratory committee for president.
2. CPAC audiences are looking to bring a Cruz/Fiorina energy to 2024.
3. Pete Buttigieg is a Maxxinista!
4. Biden is in favor of DC Statehood except when they pass laws he doesn't agree with.
5. JD Vance is aspiring to become the socialist the Democrats won't let themselves be.
Brain Trust Live is Lila Nordstrom and Brent Thornburg's look at the week in electoral and political news. Join the millions of quarantiners, sirens, helicopters, barking dogs, and computer beeps who love our podcast and tell your friends about BTL!  Then rate us on iTunes or find us Facebook, Twitter, Tumblr, Stitcher, or Instagram!
And, as always, you can buy and review Lila's book here: Some Kids Left Behind.
Plus, subscribe to Lila's new podcast, What Can I Do, wherever you get your podcasts!