Episodes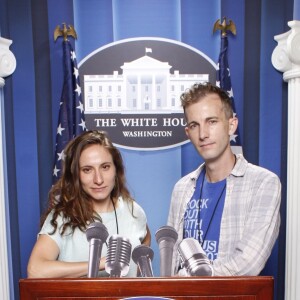 Sunday Mar 19, 2023
Sunday Mar 19, 2023
In Which We Discuss:
1. Trump looking forward to being arrested to jumpstart his lackluster campaign.
2. Marianne Williamson has been mean since at least 2003. What else do you have, Politico?
3. Santos takes a first step towards his potential second run.
4. Surprise: We're in the KHive Now!
5. Nebraska legislature treated to a surprise retelling of the movie Madagascar.
6. Will the LAUSD strikers have the courage to burn garbage piles like the French?
Brain Trust Live is Lila Nordstrom and Brent Thornburg's look at the week in electoral and political news. Join the millions of falling phones, sirens, helicopters, barking dogs, and computer beeps who love our podcast and tell your friends about BTL!  Then rate us on iTunes or find us Facebook, Twitter, Tumblr, Stitcher, or Instagram!
And, as always, you can buy and review Lila's book here: Some Kids Left Behind.
Plus, subscribe to Lila's new podcast, What Can I Do, wherever you get your podcasts!