Episodes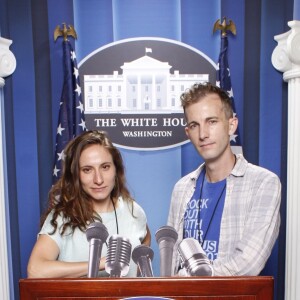 Sunday Mar 13, 2022
Sunday Mar 13, 2022
In Which We Discuss:
1. Kristin Urquiza from Marked by COVID joins us to talk about advocacy, public health policy, and the pandemic.
2. Florida is very committed to its brand
3. Obama shows us that, "Yes We Can!"...still get COVID
4. We joked about it before, but we might actually have attended the nation's last caucus
5. If Chuck Grassley hates Eric Garcetti so much he should understand why Angelenos are trying to get him to India so fast
6. Mar-a-lago is the hottest gay club in Florida
Find the Kristin Urquiza and Marked by COVID Online:
Twitter: @kdurquiza / @MarkedByCovid
Instagram: @markedbycovid
Facebook: @markedbycovid
Brain Trust Live is Lila Nordstrom and Brent Thornburg's look at the week in electoral and political news. Join the millions of quarantiners, sirens, helicopters, barking dogs, and computer beeps who love our podcast and tell your friends about BTL!  Then rate us on iTunes or find us Facebook, Twitter, Tumblr, Stitcher, or Instagram!
And, as always, you can buy and review Lila's book here: Some Kids Left Behind