Episodes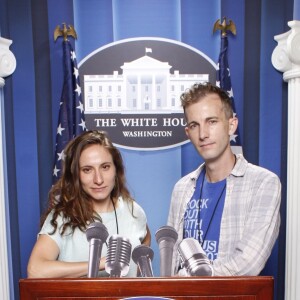 Sunday Mar 12, 2023
Sunday Mar 12, 2023
In Which We Discuss:
1. It's our yearly reminder that we could have a general strike.
2. Joe Manchin wants you to wonder if he's running for president even though none of us asked.
3. When Republicans have accidental good ideas, let's let them!
4. Joe Biden works to unravel as many campaign promises as possible before his 2024 decision.
5. We all are learning too much about the FDIC.
6. George Santos: If you think he did it, he probably did.
Brain Trust Live is Lila Nordstrom and Brent Thornburg's look at the week in electoral and political news. Join the millions of falling phones, sirens, helicopters, barking dogs, and computer beeps who love our podcast and tell your friends about BTL!  Then rate us on iTunes or find us Facebook, Twitter, Tumblr, Stitcher, or Instagram!
And, as always, you can buy and review Lila's book here: Some Kids Left Behind.
Plus, subscribe to Lila's new podcast, What Can I Do, wherever you get your podcasts!