Episodes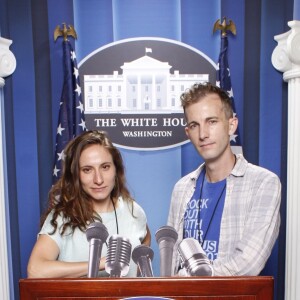 Monday Feb 28, 2022
Monday Feb 28, 2022
In Which We Discuss:
1. Our guest Chris Melody Fields Figueredo of Ballot Initiative Strategy Center joins us to talk props and progressive policy!
2. The LA Mayor's race update you forgot you needed!
3. And the Love is Blind recap that you knew you needed
4. Joe Biden finally delivers on a campaign promise in appointing Ketanji Brown Jackson to SCOTUS
5. In all this week's excitement, you probably forgot about the SOTU. It's today!
6. What a dick move to start a war right now, two years into a pandemic. People haven't even gone to their first party yet!
Find the Ballot Initiative Strategy Center (BISC) Online:
Twitter: @BallotStrategy
Instagram: @BallotStrategy
Web: www.ballot.org
Brain Trust Live is Lila Nordstrom and Brent Thornburg's look at the week in electoral and political news. Join the millions of quarantiners, sirens, helicopters, barking dogs, and computer beeps who love our podcast and tell your friends about BTL!  Then rate us on iTunes or find us Facebook, Twitter, Tumblr, Stitcher, or Instagram!
And, as always, you can buy and review Lila's book here: Some Kids Left Behind