Episodes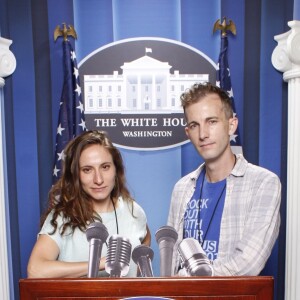 Sunday Feb 19, 2023
Sunday Feb 19, 2023
In Which We Discuss:
1. Donald Trump is finally on the right side of history in his final choice for DeSantis nickname
2. The supposed moderates are entering the race, and they're just as terrible as the fascists
3. Feinstein learns about her career's most important announcement from the media, just like we all did
4. Updated UFO Score: Trillion $ American Military 1: $100 mylar balloon: 0. Take that balloon hobbyists!
5. If you suspect you're in an environmental disaster, you probably are, even if the government is distracted by flying balloons.
Brain Trust Live is Lila Nordstrom and Brent Thornburg's look at the week in electoral and political news. Join the millions of quarantiners, sirens, helicopters, barking dogs, and computer beeps who love our podcast and tell your friends about BTL!  Then rate us on iTunes or find us Facebook, Twitter, Tumblr, Stitcher, or Instagram!
As always, you can buy and review Lila's book here: Some Kids Left Behind.
Plus, subscribe to Lila's other podcast, What Can I Do, wherever you get your podcasts!