Episodes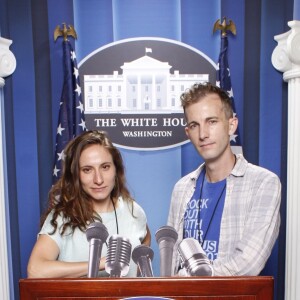 Sunday Feb 12, 2023
Sunday Feb 12, 2023
In Which We Discuss:
1. The question of the week: Is it War of the Worlds or World War III?
2. Special Guest Grant Sloss Explains the SOTU 
3. Man who tied dog to car has opinions about who's moral enough to serve in Congress
4. It's not just George Santos! More fake Jews arrive in Congress.
5. Ron DeSanctimonius channels Trump Steaks Presser vibes
About Grant Sloss:
Brain Trust Live is Lila Nordstrom and Brent Thornburg's look at the week in electoral and political news. Join the millions of quarantiners, sirens, helicopters, barking dogs, and computer beeps who love our podcast and tell your friends about BTL!  Then rate us on iTunes or find us Facebook, Twitter, Tumblr, Stitcher, or Instagram!
And, as always, you can buy and review Lila's book here: Some Kids Left Behind.
Plus, subscribe to Lila's new podcast, What Can I Do, wherever you get your podcasts!