Episodes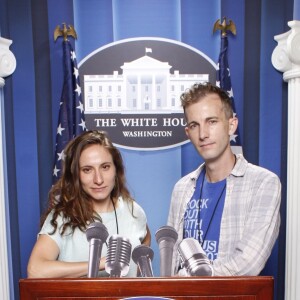 Sunday Nov 07, 2021
Sunday Nov 07, 2021
In Which We Discuss:
1. Laura Packard is here to talk healthcare and Build Back Better!
2. To the surprise of zero hosts of this podcast, Terry McAuliffe was not the best candidate for Virginia governor
3. The BIF passed, the BBB needs the CBO. Is it DOA?
4. Nobody saw Australia emerging as the supervillan of this week's climate summit
5. Last month's jobs numbers are great or terrible, depending on whether you're Brent or Lila
6. Nothing has ever made more sense than Krysten Sinema's ties to MLM
Learn More About Laura:
Follow Laura on Twitter: @lpackard
Follow Laura on Instagram: @laurapackardactivist
Follow Healthcare Voter on Twitter: @HealthCareVoter
Check Out Laura's Recent Op-Ed in Business Insider
Brain Trust Live is Lila Nordstrom and Brent Thornburg's look at the week in electoral and political news. Join the millions of quarantiners, sirens, helicopters, barking dogs, and computer beeps who love our podcast and tell your friends about BTL!  Then rate us on iTunes or find us Facebook, Twitter, Tumblr, Stitcher, or Instagram!