Episodes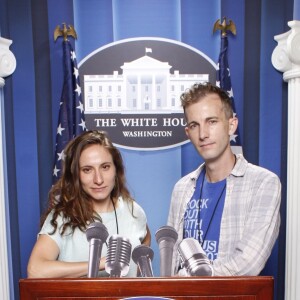 Monday Nov 21, 2022
Monday Nov 21, 2022
In Which We Discuss:
1. Dr. Oz will not be a United States Senator from Pennsylvania OR his home state of New Jersey
2. Nancy Pelosi retires and takes up the mantle for glizzy gladiators everywhere
3. West Hollywood said no to Cory Matthews. Jury's still out on Mr. Feeny.
4. Donald Trump demoted to Florida Man meme by the New York Post
5. Senate ends COVID emergency amid exciting new COVID emergency
6. West Virginia defunds police by way of a giant sinkhole
Brain Trust Live is Lila Nordstrom and Brent Thornburg's look at the week in electoral and political news. Join the millions of quarantiners, sirens, helicopters, barking dogs, and computer beeps who love our podcast and tell your friends about BTL!  Then rate us on iTunes or find us Facebook, Twitter, Tumblr, Stitcher, or Instagram!
And, as always, you can buy and review Lila's book here: Some Kids Left Behind.
Plus, subscribe to Lila's new podcast, What Can I Do, wherever you get your podcasts!