Episodes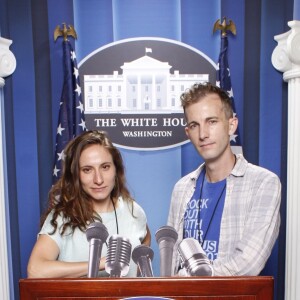 Sunday Oct 31, 2021
Sunday Oct 31, 2021
In Which We Discuss:
1. Your kids can finally get microchipped
2. Biden's plan to brag to Europeans about his fifth rate social safety net proposals are dashed
3. What's left in BBB? We'll go over the very short list
4. Terry McAuliffe is not using his prodigious fundraising skills to buy good ideas in Virginia
5. Redistricting is upon us, so expect a bunch of Congresspeople to suddenly leave office for "principled" reasons
6. In the year of our lord 2021, "dad bod" has finally made it into the dictionary
Get a vaccine so you too can record a podcast in the same room as your co-host!
Brain Trust Live is (still) Lila Nordstrom and Brent Thornburg's look at the week in electoral and political news. Join the millions of quarantiners, sirens, helicopters, barking dogs, and computer beeps who love our podcast and tell your friends about BTL!  Then rate us on iTunes or find us Facebook, Twitter, Tumblr, Stitcher, or Instagram!