Episodes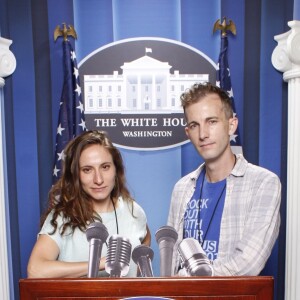 Sunday Oct 24, 2021
Sunday Oct 24, 2021
In Which We Discuss:
1. Tatenda Musapatike talks voting, Real Housewives, and Dem strategy
2. Infrastructure Update: Just…what?
3. Voting rights is filibuster reform. Everything is filibuster reform.
4. Joe Biden wants you to want to pay your student loans
5. A sentence we never thought would be necessary to say: India Walton is not David Duke
6. Apparently the solution to zebras on the loose is…more zebras on the loose
Follow Tatenda on Twitter and Instagram: @TatendaCheryl
Follow Voter Formation Project: @VoterFormation
Brain Trust Live is Lila Nordstrom and Brent Thornburg's look at the week in electoral and political news. Join the millions of quarantiners, sirens, helicopters, barking dogs, and computer beeps who love our podcast and tell your friends about BTL!  Then rate us on iTunes or find us Facebook, Twitter, Tumblr, Stitcher, or Instagram!