Episodes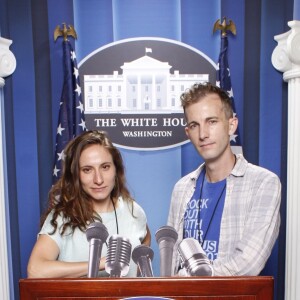 Sunday Oct 10, 2021
Sunday Oct 10, 2021
In Which We Discuss:
1. Having COVID has given Allen West too much free time. Let's get that man out of the hospital ASAP.
2. The Debt Ceiling: A problem we invented just so we could solve it.
3. Infrastructure: It never ends. It also never starts.
4. It's fake panic time for the fake jobs numbers!
5. With schools finally open, it's time to get back to the business of studying duck and cover techniques, the only true way to prepare kids for the American workplace.
6. It's the return of Sinkhole Radio!
Get a vaccine so you too can record a podcast in the same room as your co-host!
Brain Trust Live is (still) Lila Nordstrom and Brent Thornburg's look at the week in electoral and political news. Join the millions of quarantiners, sirens, helicopters, barking dogs, and computer beeps who love our podcast and tell your friends about BTL!  Then rate us on iTunes or find us Facebook, Twitter, Tumblr, Stitcher, or Instagram!